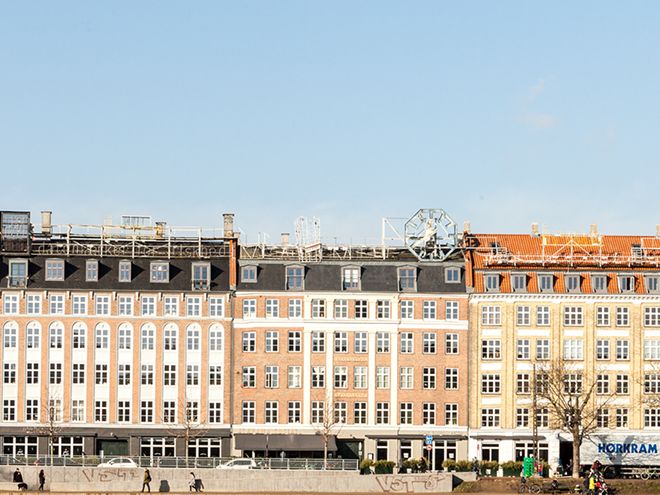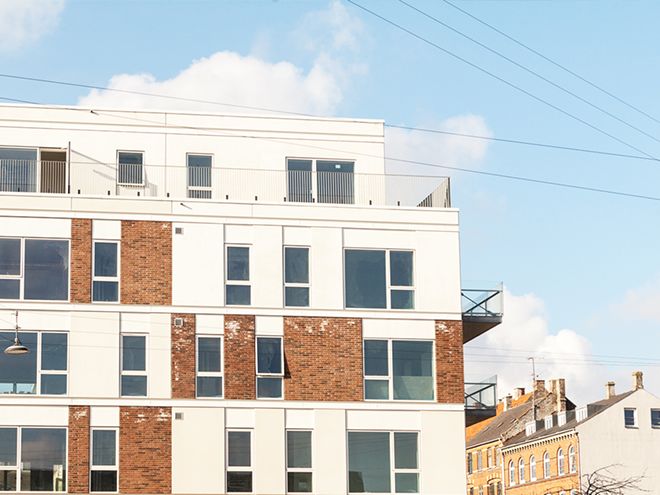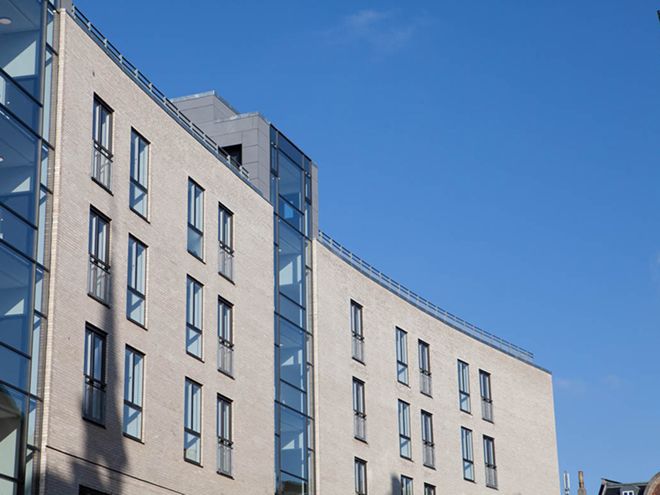 Nørrebro & Nordvest, hip neighborhoods
Nørrebro and Nordvest are both trendy and sought after areas with a high investment potential.
We are investing in condos on Rentemestervej and Thoravej, both offering an attractive location close to Nørrebro Station and Nørrebro's urban city life. Here there is a high demand for housing in this area from young students, which has led to a stable rental level and low idle in the first Nørrebro & Nordvest project.
The investment project consists of a portfolio of a total of seven condominiums with the option of earning 9-11% in return, p.a. and payment of a current dividend of 4-6% p.a. The budget includes a conservative value increase of 1% annually.
Nørrebro, a lively and popular district
Over the past decades, Nørrebro has evolved from being a dingy workforce to one of Copenhagen's most popular neighborhoods. The neighborhood is a multitude of ancient bodegas, hip coffee shops, design and recycling stores, green parks and trendy restaurants. You have no doubt heard of the hip street environments: Jægerborgsgade, Stefansgade, Elmegade and not least Blågårdsgade, which in the summer months turn into one of Nørrebros most pleasant streets.
New metro stations in 2019
In 2019, there will be two new subway stations at Nørrebro Station and Nørrebro Runddel, which will give both Nørrebro and Nordvest a boost. In addition, Nørrebro offers a wealth of educational institutions, lots of shopping opportunities, excellent transportation and short distance to Innerby, Frederiksberg, Østerbro and Vesterbro. All important factors that attract students, families with children and singles to the district.
Northwest, creative district in development
Nordvest is Nørrebro's smart little brother. With a unique combination of old industrial buildings, studios, hip cafes, green traders, shawarma and modern new construction, Nordvest offers a multicultural city environment.
The young and creative have already moved in, and since 2012, the prices of owner-occupied apartments in the North West have risen by 93 percent. [i] Northwest has so far dealt with the gentrification process that Nørrebro and Vesterbro have already undergone. For example, the popular hang-out place Fovl on Frederikssundsvej was voted the year's café in 2017.
[i] https://www.business.dk/bolig/boligguld-i-koebenhavns-ydmyge-bydel-priserne-i-nordvest-er-fordoblet-paa-fem