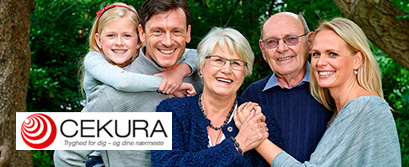 Trade Institute Scandinavia (TISc) is a lead investor in several startups. One of them is CEKURA.
SECURA is the leading Scandinavian challenger within
Healthcare and Telemedicine.
CEKURA is the future in healthcare services for citizens in Denmark.
CEKURA provides a 24/7 healthcare monitoring center – including related services and products.
SECURA.dk